Hell is Coming and Nightforged Two HOT Young Adult Books
---
Hell is Coming and Nightforged Two HOT Young Adult Books
Check out these two HOT Young Adult books. These are two books by some wonderful authors who have been generous enough to giveaway their hard work, their blood sweat and tears. The books are part of a larger promotion listed down below where you can get a total of 23 stories FREE. Don't believe me? Read the post to find out more.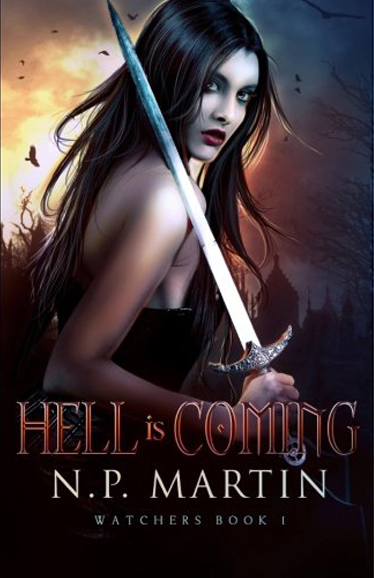 Hell is Coming (Full)
My name is Leia and I have always believed in monsters…
When I was seven years old, I had to watch as a demon killed my father and dragged my mother to Hell. A thing like that can really mess with a girls head, but I managed to get on with my life…just about.
But since I turned eighteen, the demons have started showing up again and I can see them everywhere I go. It isn't long before my life-such as it is-is turned upside down and I am drawn against my will into a world of demons and the supernatural, a world where I now have to learn to fight for my life.
But then I find Frank, my long lost uncle. Frank is a Watcher, a Nephilim tasked with controlling the dark supernatural forces that threaten to destroy the world of humans. To go up against these dark forces, I must learn the ways of the Watchers from Frank, which entails putting my life and very soul on the line.
Hell is coming for me–and I must do more than just survive to keep my precious soul intact.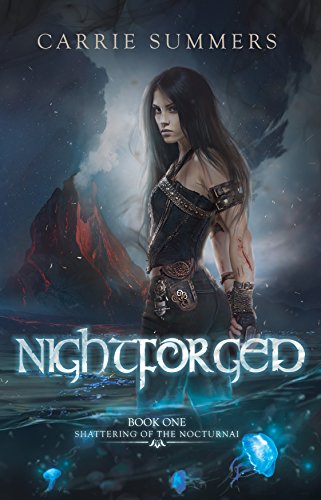 Nightforged (Preview)
Ancient magic courses through her veins, but can she survive long enough to master it?
Seventeen-year-old Lilik is gutterborn and sick of it. Done groveling to the tyrannical trader class and watching her family suffer, she is ready to be a hero. And the opportunity has finally arrived. Lilik's nation is under siege by brutal sea tribes. But there is hope: on a distant volcanic island, a months-long night has fallen. An expedition plans to set sail, including young women—all trader-class—who will harness powerful magic gathering in the island's dark. Blind to the consequences, Lilik bluffs her way aboard and plunges into the dark.
Shortly after landfall, disaster strikes the expedition. Marooned in the oppressive dark, Lilik's shipmates succumb to primal fears, turning on each other. To survive, Lilik must evade the savages, unravel the island's ancient secrets, and master her own, innate magic before it drives her mad.
Anything else will lead to her execution… and a cataclysm unseen since the last millennium.
For fans of the Hunger Games who also like fantasy and magic, Nightforged begins the epic Shattering of the Nocturnai series. Grab it now and look for book 2, Shadowbound, on Monday, January 16th. Book 3 & 4 follow in February and March.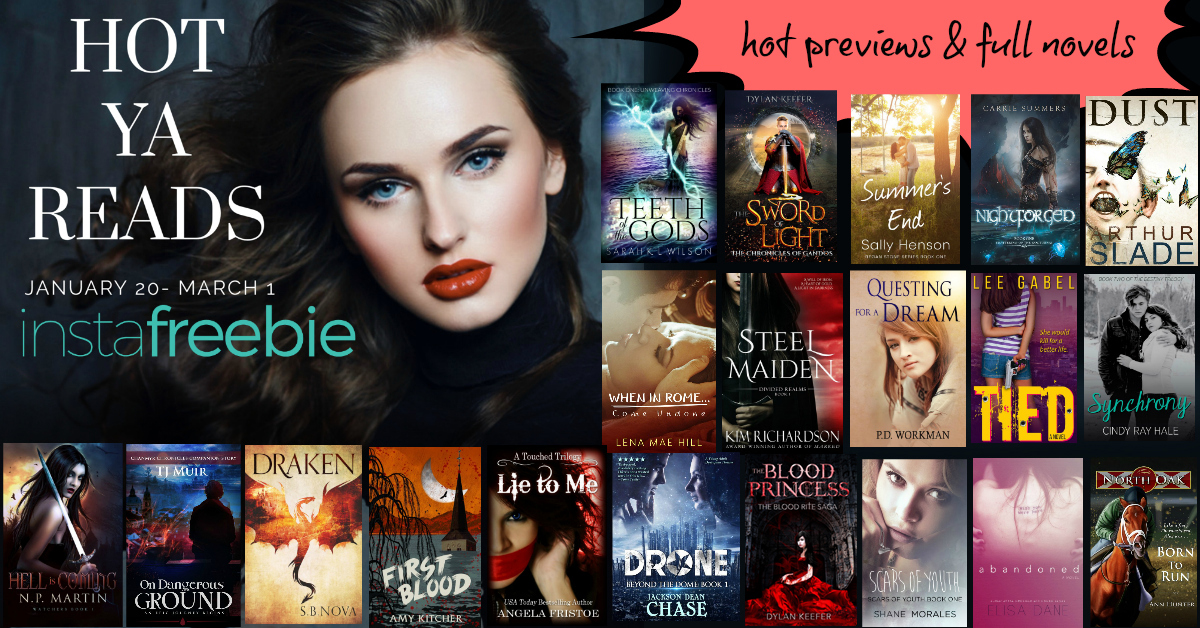 Young Adult
HOT Books and Previews!
Choose from 12 HOT books and 11 previews. 23 Stories all free waiting to be read by you. This is a curated selection of some wonderful authors who wanted to share their stories with you for free. Without further adieu come on in and grab as many books as you can carry. After all winter is a wonderful time of year to read to your heart's content.
Infernal Devices Giveaway
January 3 2017 – February 14 2017