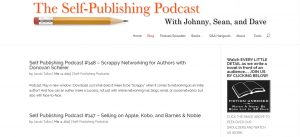 The Self-Publishing Podcast
The guys at The Self-Publishing Podcast tell you what does and doesn't work for them. The podcast is incredibly entertaining and makes for a good show to listen to while working. There is never a dull moment in this show and although they struggle to get on topic, they do a good job at reaching their audience.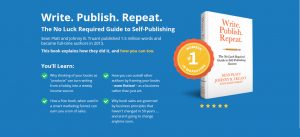 Write Publish Repeat
The first ever SPP book chronicled the methods they used to write and publish more than two-million words of fiction in 2013. It's the first two years of The Self-Publishing Podcast with slightly less rambling. Without SPP they never would have written Write. Publish. Repeat., and without WPR they wouldn't ever have had Fiction Unboxed.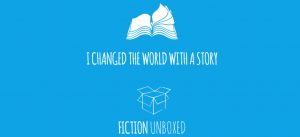 Fiction Unboxed
Following Write. Publish. Repeat., authors wanted to know most was HOW they told so many stories while maintaining the quality that makes readers care. Their answer: FUN. They believe that readers want to think, feel, or escape — Fiction Unboxed let them prove it to the world by writing a book LIVE in 30 days.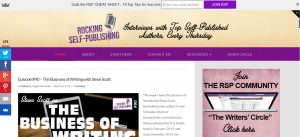 Rocking Self-Publishing Podcast
Rocking Self-Publishing is run by Simon a professional voice actor you will be entranced by his radio voice. Simon interviews a different author on every episode. Each author is in different stages in their careers, so you get to see authors at the beginning of their journeys as well as advice from successful veterans.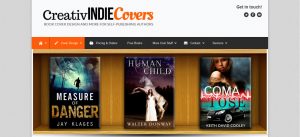 Creative Indie Covers
Creative Indie Covers offers fully customized, absolutely unique brilliantly creative book covers for indies, self-publishing authors, small presses and anyone else who needs a creative book cover solution. Derek Murphy provides a lot of resources on his website which includes a free 3D book generator.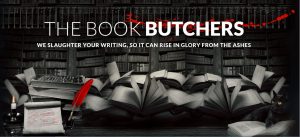 The Book Butchers
The Book Butchers are insanely talented book editors with decades of experience trimming meat from fat, separating skin from flesh, exact anatomical knowledge of fiction and non-fiction writing, and the right tools and techniques for each precision cut. Their proofreading, editing and manuscript review packages are specifically tailored to help you publish the best possible version of your story.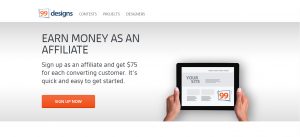 99 Designs
Your book's cover will affect its success, just behind editing it's the one thing you must pay close attention to, and can't scrimp on. Get the best cover you can afford. For one low price 99Designs will get you multiple artists bidding to create your next great cover.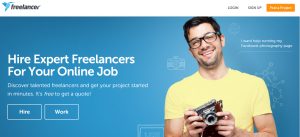 Freelancer
Post any project you need done and receive bids from our talented freelancers within minutes. Compare their proposals and price, then select the best freelancer to complete your project. Easy!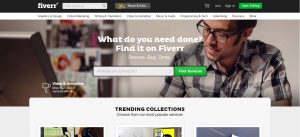 Fiverr
Where it's all done. Fiverr® gives you instant access to millions of Gigs from people who love what they do. It's the easiest way for individuals and businesses to get everything done, at unbeatable value.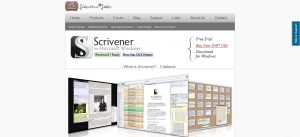 Scrivener
Scrivener is a powerful content-generation tool for writers that allows you to concentrate on composing and structuring long and difficult documents. While it gives you complete control of the formatting, its focus is on helping you get to the end of that awkward first draft.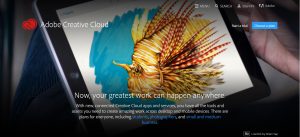 Adobe Creative Cloud
With new, connected Creative Cloud apps and services, you have all the tools and assets you need to create amazing work across desktop and mobile devices. There are plans for everyone, including students, photographers, and small and medium business.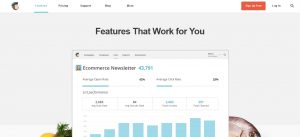 Mail Chimp
More than 7 million people and businesses around the world use MailChimp. Their features and integrations allow you to send marketing emails, automated messages, and targeted campaigns. And their detailed reports help you keep improving over time.
WordPress.com
Start a blog or build a full-fledged website. The only limit is your imagination. They give you the tools to create the site you want — without paying a dime. If you want to make a great site even better, they offer a selection of WordPress.com Plans with numerous premium upgrades.
WordPress.org
WordPress is web software you can use to create a beautiful website or blog. We like to say that WordPress is both free and priceless at the same time. There are thousands of plugins and themes available to transform your site into almost anything you can imagine. Over 60 million people have chosen WordPress to power the place on the web they call "home" — we'd love you to join the family.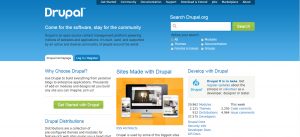 Drupal.org
Drupal.org is the home of the Drupal project. In addition to keeping track of all the Drupal code and contributed projects, Drupal.org publishes news, organization information, training resources, case studies and community spotlights.